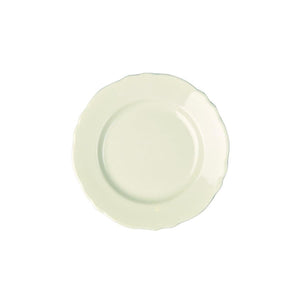 Named for the lovely patios that welcome friends to gather outdoors, Terrace comes in five lively colors evocative of sunny weather: natural, aqua, gray, pink, and citrus. The perfect size for salad or dessert, your choice! 
- All pieces are hand-finished 
- Durable chip resistant design 
- Dishwasher, microwave, and oven safe 
- Raw materials sourced domestically 
Collection: Terrace
Product: Salad Plate
Colors: Natural, Aqua, Gray, Pink, Citrus
Dimensions: 7-1/4"

PROUDLY 
 SINCE 1871