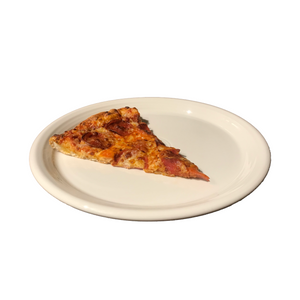 Perfect for late-night pizza, summer cookouts, and a whole lot more!  These baking trays measure 11.25" in diameter, and feature a colorless/undecorated glaze. 
- All pieces are hand-finished 
- Durable chip resistant design 
- Dishwasher, microwave, and oven safe 
- Raw materials sourced domestically 
Note: This is not ivory or white, it is a clear and undecorated glaze.  


Product: Pizza Plate
Color: Clear/Undecorated Glaze 
Diameter: 11.25 inches 


For a similar item in a larger size, see the Fiesta Baking Tray!
PROUDLY 
 SINCE 1871