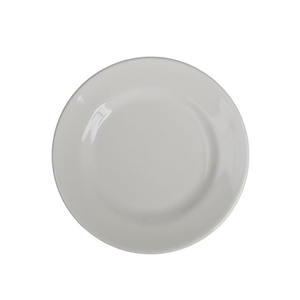 Americana 9" Luncheon Plate
Just added!
Also a good size for salad or dessert, a bit larger than the salad plate.
- All pieces are hand-finished 
- Durable chip resistant design 
- Dishwasher, microwave, and oven safe 
- Raw materials sourced domestically 
Collection: Americana
Product: Luncheon Plate
Decorated: Natural
Diameter: 9" 
Height: 1-1/4"
PROUDLY 
 SINCE 1871