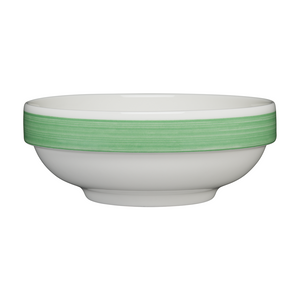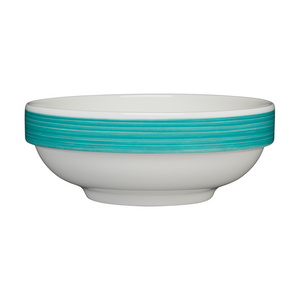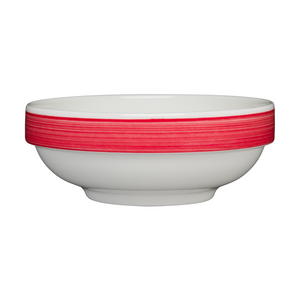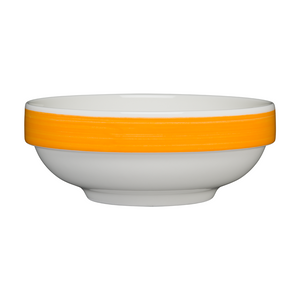 Hand decorated and designed to stack and serve as a canvas for our beautiful Fiesta brush strokes.  The 24-ounce stacking bowl is perfect for individual-sized burrito bowls, stir fry, salads, pho, pasta, and more. Or use it to serve side dishes. 
- All pieces are hand-finished and decorated in your favorite Fiesta colors
- Elegant Pure White Glaze 
- Thinner and lighter than Fiesta but with the same durability 
- Pairs seamlessly with your existing Fiesta collection
- Space-saving stackable bowls that display beautifully
- Dishwasher, microwave, and oven safe 
- Raw materials sourced domestically 
Shape: Lienzo
Product: Stackable Bowl
Decoration: Brush Tones
Colors: Turquoise, Scarlet, Lapis, Daffodil, Meadow, Butterscotch
Capacity: 24 ounces
Diameter: 6-1/4"
Height: 2-3/8"

Fiesta dinnerware products pictured are for color comparison only, and are not included on USA Dinnerware Direct.  Visit Fiesta Factory Direct for official Fiesta dinnerware in current colors and products. 
PROUDLY 
 SINCE 1871